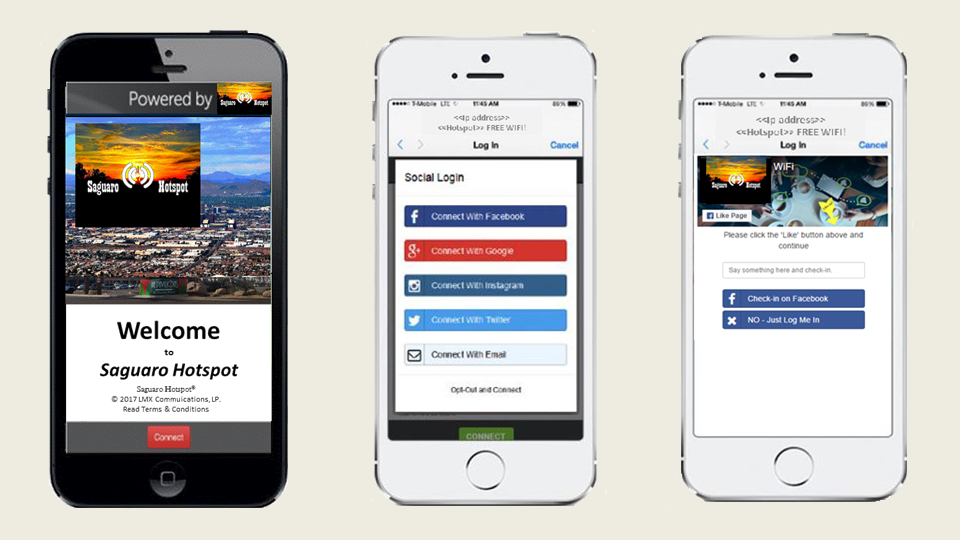 October 3, 2017
Malls Are Evolving
They Have No Real Choice
Malls no longer have the shopper relationships they once did. Four months ago, this blog pointed out that nearly 5,100 retail store closures had already been announced, and that 8,600 were expected before the end of the year.
Once a hub for retail, malls began losing that status with the advent of e-commerce. Recognizing this paradigm shift, mall and shopping center owners are adapting their holdings to include restaurants and fitness centers, clinics, offices, as well as retail and other uses.
The opportunity for local "Mom & Pop" businesses that we saw months ago is beginning to develop.
Survey shows "WiFi is an essential ".
Local businesses can take advantage of another opportunity that mall and shopping center operators have begun to recognize.
WiFi - already ubiquitous in many business models - is something shopping malls are begining to grasp brings benefits. More than just providing basic connectivity, #Social_WiFi can be configured to provide customer insights while collecting contact information to feed CRM lists, simultaneously providing customer/users with a level of security that public wifi simply cannot. Local businesses - even "Mom & Pops" - have inexpensive access to the "latest and greatest" WiFi software.
WiFi is so necessary in today's world that a recent survey revealed that WiFi is one of the top two "most essential" needs after food, shelter and clothing. That, alone, makes WiFi a vital business tool. Small businesses can still simply buy a wireless router, plug it into their modem, and announce "Free WiFI". But the right WiFi, configured with cutting-edge software, can attract new customers and drive loyalty. Loyalty is what drives profitability.
Data. Analytics. OPPORTUNITIES.
As we pointed out in June, 2017's customers stream high-bandwidth media; they use WiFi to make calls to avoid "over limit charges" ($600 MILLION in 1 year). They carry multiple WiFi-enabled devices. They expect WiFi to handle that, and many prefer to share their data because they know that's what it takes to limit advertising to what's relevant to their interests, and they're fine with it. Most simply don't care.
The image in this post is an example of what a customer would see (Full Disclosure: The images are from our office WiFi). From the moment of choosing to use it, promotion begins (discount offers can be included; specials; announcements; "CONNECT TO WIN", etc.). They connect through social media (knowing their public profile data (name; email; age; gender) is being delivered to the Host. They can even "check-in" on the Host's page, and post about their experience, fully aware that they're "opting in" for occasional messages; fully aware they're promoting the Host to their entire social network.
The Cycle of Life Applies to Business.
There was a time when most businesses were "Mom & Pop" businesses. Then malls came along, and "Mom & Pop" shops started withering. &nbsp"Online business" followed, swallowing up even more, and malls began their fall.
But "online-to-offline" began a resurgence, and local businesses can capitalize on that, because the one thing that online shopping can't provide is what the malls lost the ablity to: human interaction.
The "cycle of life" in business is creating opportunities for local "Mom & Pop" businesses to return stronger than ever.
Partly. Because business is about relationships.
And relationships are personal.3>
CALL: 602-618-6626 to schedule a live demonstration.
EMAIL: info@localmotivemarketing.com for a live demonstration.